Posted by Thrifty Appliance Parts on 29th Apr 2017
Cookout season is right around the corner. Cleaning and maintaining your grill is essential to keeping your grill up and running for as many years as possible. It might not be fun, but it doesn't have to be hard! Just follow these easy steps and your gas grill will be clean in no time!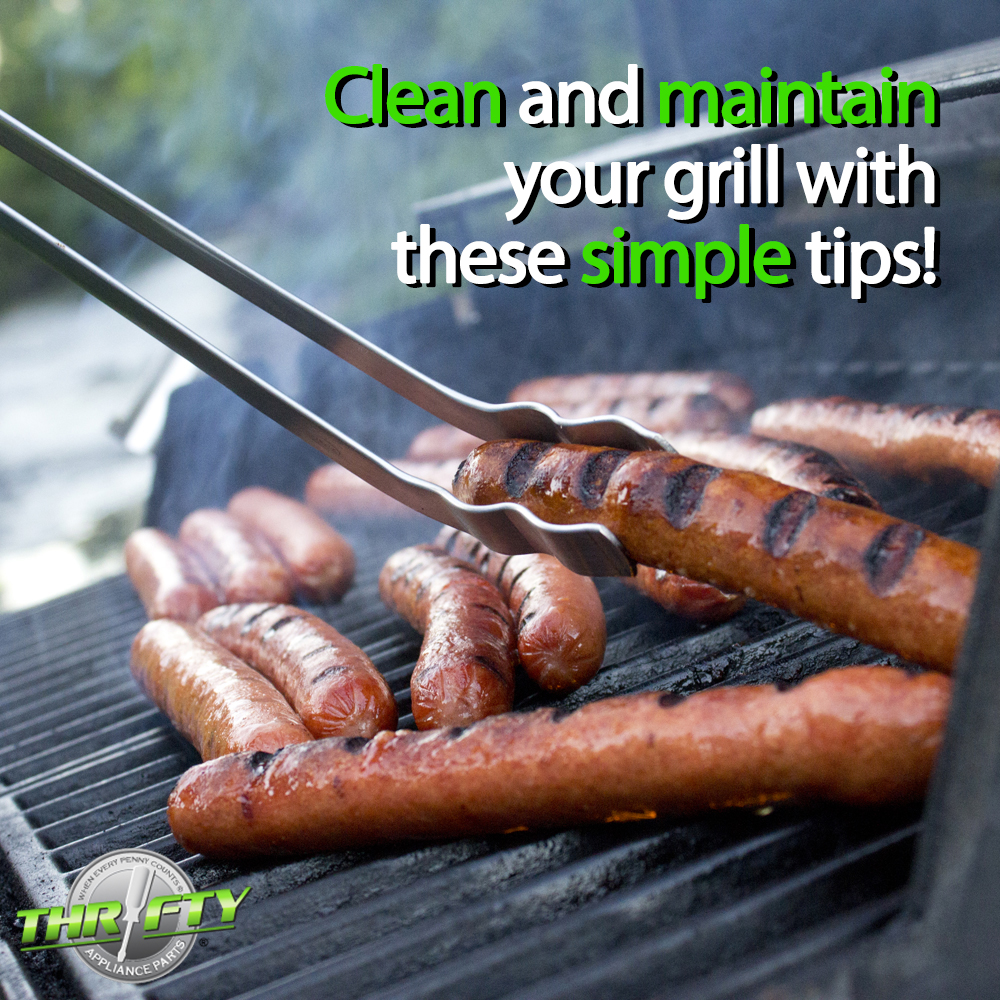 1. Brush your grates.
This should be done after every use, but be sure to really scrub down the grates. It'll be easier to remove build-up if your grill is still hot.

2. Wash the burner protectors.
After your grates have been thoroughly brushed, remove them so you can grab the cover plates over your burners. Some hot soapy water and a sponge should get these looking shiny and new without too much of a hassle.

3. Now for the burners!
After the protectors have been washed, it's time to clean what they were protecting -- the burners! Some grills make them easier to remove than others, but if you're concerned about it, you can easily wipe them down with your damp sponge from earlier.

4. Clean out your catch trays.
You've made it to the bottom of your grill, congrats! But before celebrating, remove the plates and trays from the inside/bottom and give them a good scrub with your brush. These are generally easy to clean, and don't have to be pristine. They're there to catch all of the debris and charred food anyway!

5. Get it together!
Now that you've stripped your grill down, it's time to reassemble it! This is the easiest and most satisfying step, just slide everything back into place in the reverse order. Spray your grates with some cooking oil to reduce the amount of food that gets stuck to them next time!