Replacement suspension rod damper used on some Samsung washer models.
Directly Replaces: DC97-16350C, AP5623264, 3282689, DC97-05280K, DC97-16350J, PS4221572.
Specifications:
Approx. 25.5"L.
Manufacturer recommends replacing all (4) rods in the unit to correct balance issues.
---
TIP: Use the Find on Page function to quickly search through the model list for your specifc model.
Not sure how? Select the device you're using from the list below to view directions.
PC | Mac | iOS Device | Android Device
---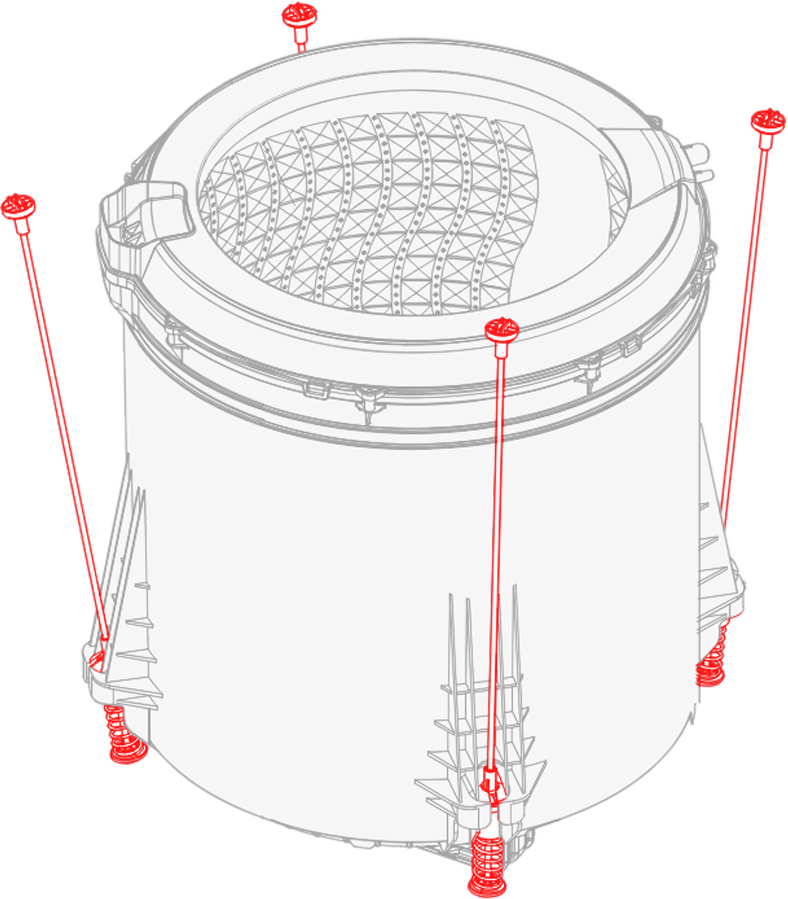 DC97-16350C Samsung Washer Suspension Rod Replacement
Repair Skill Level:

Suspension rods are used in top load washers to reduce the amount of noise and vibration produced by the unit.
Failure Symptoms: Excessive noise and shaking of the unit.
How to Test: Check to see if one or more of the rods have broken or come out of place.
Repair Tip: When replacing a suspension rod, it is recommended that all rods on the unit be replaced at the same time so they will wear evenly, preventing future balance issues.
Disclaimer: Information and recommendations contained herein are believed to be accurate as of the date hereof. Since the conditions and methods of use of the information referred to are beyond control, ApplianceRepairForum.com and Thrifty Appliance Parts LLC, cannot be held liable for results obtained or arising from use or reliance on such information.
The User assumes responsibility associated with making test measurements, adjustments, parts replacements and any other action necessary to perform any recommended procedures. It is the responsibility of the User to ask for clarification if a recommendation is not fully understood, including the risks and hazards associated with the recommended procedures.
---